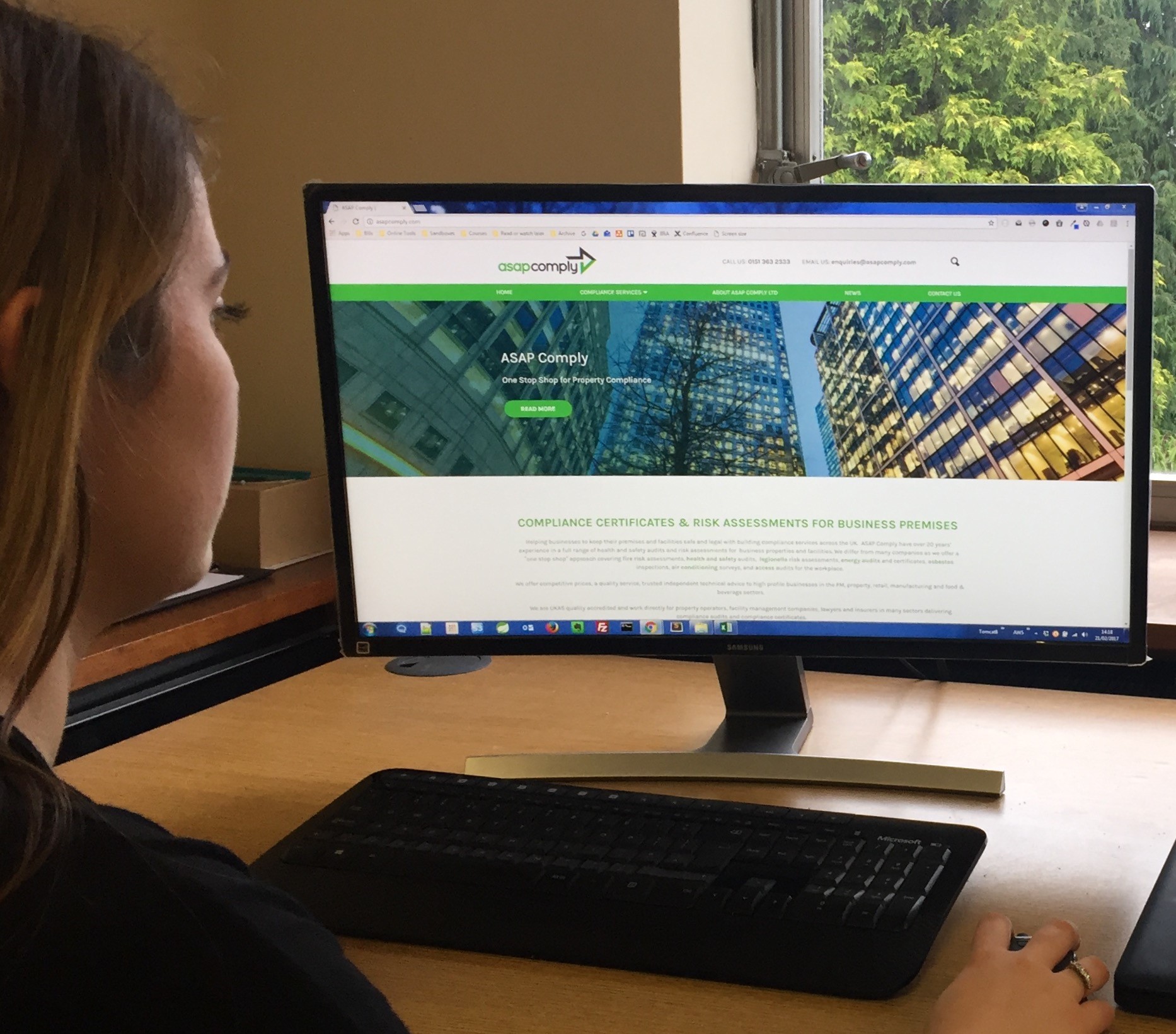 New Branding & Website for Cheshire Company
A Cheshire company with a national portfolio of well-known clients has just given its corporate website a brand new look.
ASAP Comply Ltd based at Oaklands Office Park in Hooton with over 30 years' experience in the Health and Safety sector, used three local companies to give its presence on the Internet a major makeover.
The company engaged the services of Click Consult Ltd to analyse the visibility of its old site and make recommendations about changes to the content to boost its rankings on search engines and improve engagement with existing customers and potential new clients.
It also recruited local freelance designer Hazel Alexander of HKA Design to create a new style of branding for ASAP Comply Ltd as well as its sister companies ISOComply and ProComply across a range of media.
The branding features in the new website created by Paul Maloney, a freelance WordPress Developer, Web Designer and Front End Developer based in Liverpool whose clients include Expedia, Jumping Jacks and Liverpool Music Awards.
Company founder and Chief Executive Officer, Andy Slawson said:
'We operate in a fiercely competitive sector and needed to raise our company profile so we decided to strengthen our presence in the digital arena by investing in new branding and a radical overhaul of our website.
We are delighted with the new design and are already seeing a better performance from our web-site based on the technical improvements we are introducing'.
The company has also raised its profile at key trade shows across the UK including the Occupational Health and Safety Forum held in Stanstead on 8th February and will be exhibiting at The Facilities Show at Excel in London on 20th June and The Restaurant Show at London's Olympia on 2nd October 2017.
ASAP Comply Ltd provides a comprehensive range of services facilitating compliance with all aspects of Health and Safety legislation including asbestos, fire risk assessments, legionella risk assessments, energy management, air conditioning surveys, equality and disabled access audits and electrical testing.
It also offers a full suite of Health and Safety training programmes in these areas of activity including First Aid, while its sister company ISOComply provides certification body services for Quality, Environmental and Health and Safety standards in the construction and engineering sectors.
The company is currently in the process of launching ProComply, an innovative new product that offers a cloud based software data solution for property compliance and management, which is set to hit the market-place in the summer.
ENDS
Contact:
Alison Kelly
Marketing Manager
ASAP Comply Ltd