Asbestos in Schools – A Big Issue requiring Vigilance.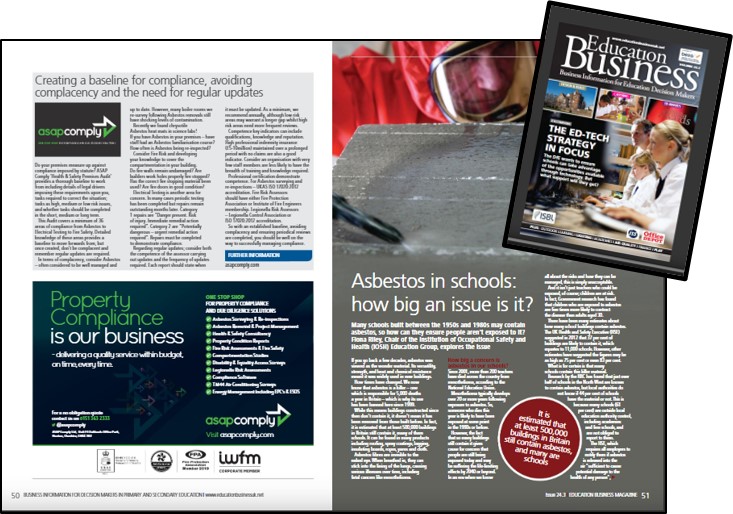 This month we are featured (on page 50) in an article in #Education Business. Andy Slawson our CEO urges the avoidance of complacency, the importance of using a trusted company and the need for regular Health and Safety updates. This feature accompanies an article written by Fiona Riley the chair of the @notimetolose campaign which raises awareness of significant health issues facing workers today.
Her article highlights the shocking fact that over 200 teachers and classroom assistants have lost their lives through asbestos exposure since 2001.
With asbestos still in thousands of schools, it is so important to continue to be aware of the steps to ensure that asbestos is safely removed or vigilantly managed through surveys or regular inspections particularly during any planned refurbishment. Read the article here .