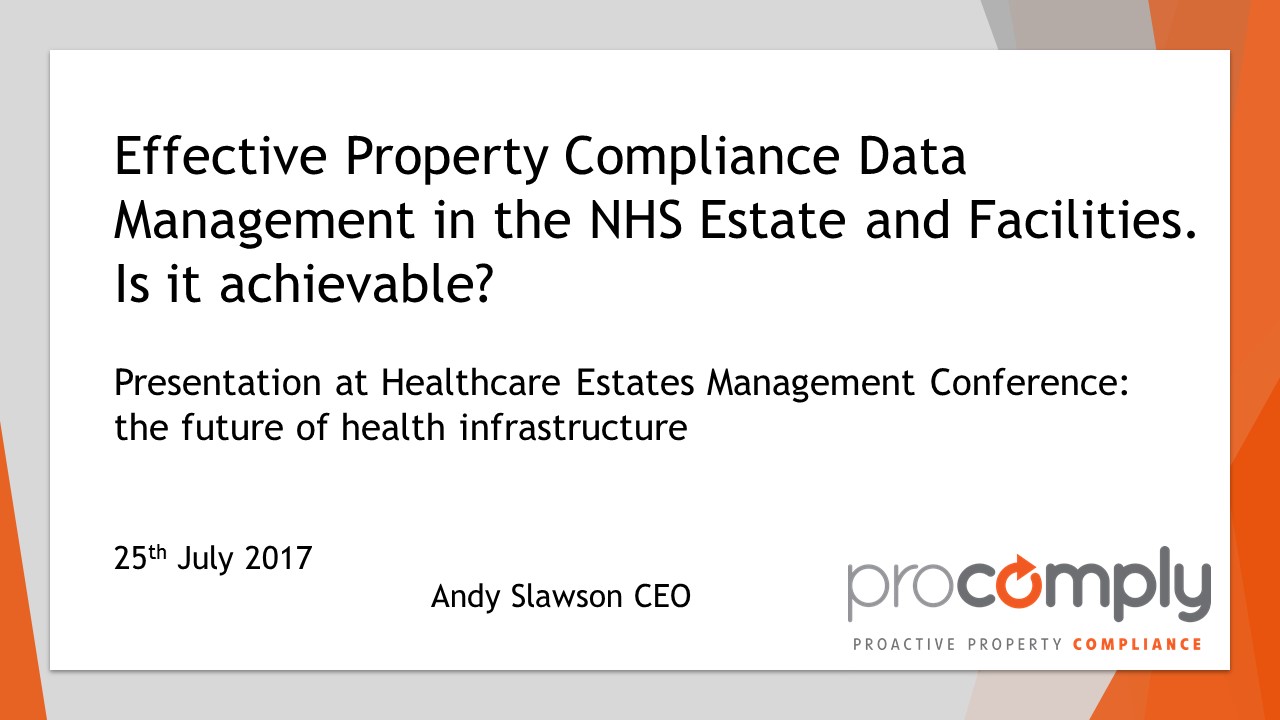 Healthcare Estates Management Conference Presentation
Andy Slawson the CEO of ASAP Comply and ProComply delivered a presentation on the findings of recent research about the challenges and frustrations of trying to maintain effective compliance data.
The presentation was very well attended, and was the most popular selection of the delegates. The findings of the research chimed with the NHS professionals, particularly in the areas of data retrieval and systems integration. There was significant interest in the ProComply product from facilites and estates managers who are keen to be part of the development of ProComply in the coming months. Andy will taking the presentation and findings to several trusts who are keen to be part of the pilot scheme in this sector.
ProComply has been developed to help managers stay on top of their obligations with unique features and flexibility to fit around the different needs faced by different sectors. This cloud based software platform will be profiled at the event as part of a sponsorship package.
This event for NHS and Health industry professionals focussed on the particular challenges faced by the NHS particularly in the light of the  Naylor review published in 2017. It was organised by Salford One CPD.